The January transfer market closes today and you can find all completed deals HERE. We now look into the ten most expensive Deadline Day deals so far in football.
10 – Mario Balotelli from Manchester City to AC Milan for £18m (2013) – A list without Mario Balotelli on it won't ever be a complete one. Balotelli has already won the Premier League with City in 2012 before moving back to Italy, in what would be the 10th most expensive transfer deal on January Deadline Day so far.
9 – Andre Ayew from West Ham United to Swansea City for £20.5m (2018) – Andre Ayew returned to Swansea in a club record transfer fee, trying to help them to avoid relegation. The Swans got relegated anyway, and now he is playing at Fenerbahche on loan.
8 – Odion Ighalo from Udinese to Watford for £21m ( 2014) – The Nigerian striker spent 2 and a half years in England, scoring 36 goals in 90 Premier League appearances.
7 – David Luiz from Benfica to Chelsea for £22.5m (2011) – David Luiz completed his big move to Chelsea in 2011 and won the Champions League with the club in the next season. He moved to PSG in 2014 and came back on Stamford Bridge three years later. In his second spell with the Blues he won the Premier League in 2017.
6 – Luis Suarez from Ajax to Liverpool for £23.8m (2011) – Liverpool bought Luis Suarez and Any Carrol on the Deadline Day in 2011, as they sold their best striker Fernando Torres to Chelsea few hours before. Suarez has scored 82 goals for the Reds before his transfer to Barcelona.
5 – Lucas Moura from PSG to Tottenham for £25.5m (2018) – Lucas Moura couldn't really find his best form in PSG, as the Spurs offered him a transfer escape last January. He is still their latest signing.
4. Willian form Shakhtar to Anzhi for £31.5m (2013) – Anzhi signed the Brazilian winger in January Deadline Day 2013, but he spent only half a season there, as Chelsea bought him the next summer for a fee of £30 million
3 – Andy Carroll from Newcastle United to Liverpool for £36.9m (2011) – Andy Carroll (left on the picture above) was signed by Liverpool for a club record £36.9m fee, as the transfer was completed shortly before the 11:00 pm deadline. He spent only one and-a-half year on Anfield scoring 11 goals in 58 appearances.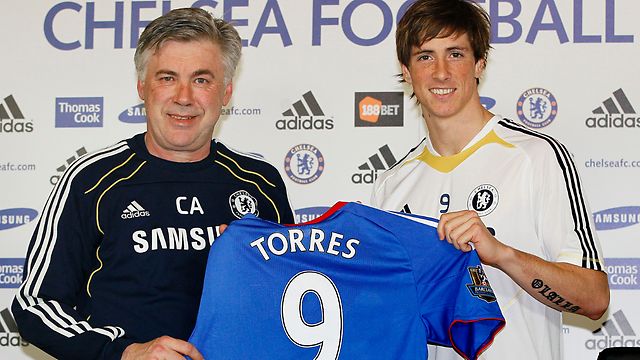 2 – Fernando Torres from Liverpool to Chelsea for £52.7m (2011) – 31 January 2011 was obviously a very busy Deadline Day in England and Chelsea, as this is the fourth transfer on the list from that day. Chelsea have broken the British transfer record with this one, paying £52.7m for Liverpool's top striker Fernando Torres. Torres won the Champions League with Chelsea in 2012.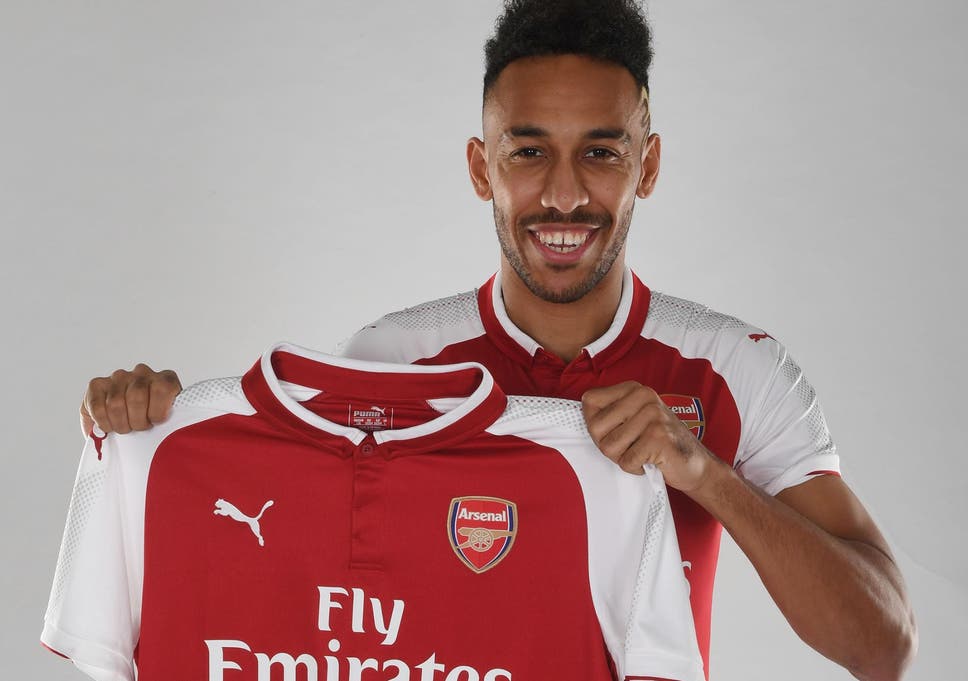 1 – Pierre-Emerick Aubameyang from Borussia Dortmund to Arsenal for £57.4m (2018) – The most expensive transfer done on a January Deadline Day was Aubameyang's last year move from Dortmund to Arsenal. The Gunners paid £57.4m for the Gabon international breaking their club transfer record. He has played 37 games and scored 25 goals in the Premier League so far.